Spring Extravaganza Saturday 26th March 2022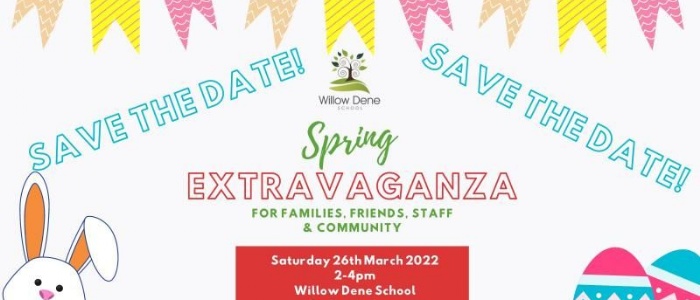 Willow Dene will be hosting a Spring Extravaganza for our community!
This will include stalls, refreshments, Easter activities, photo booth and much much more! We hope to see you there on Saturday 26th March from 2 - 4pm. Keep an eye out for more information!