Little Wandle Champion School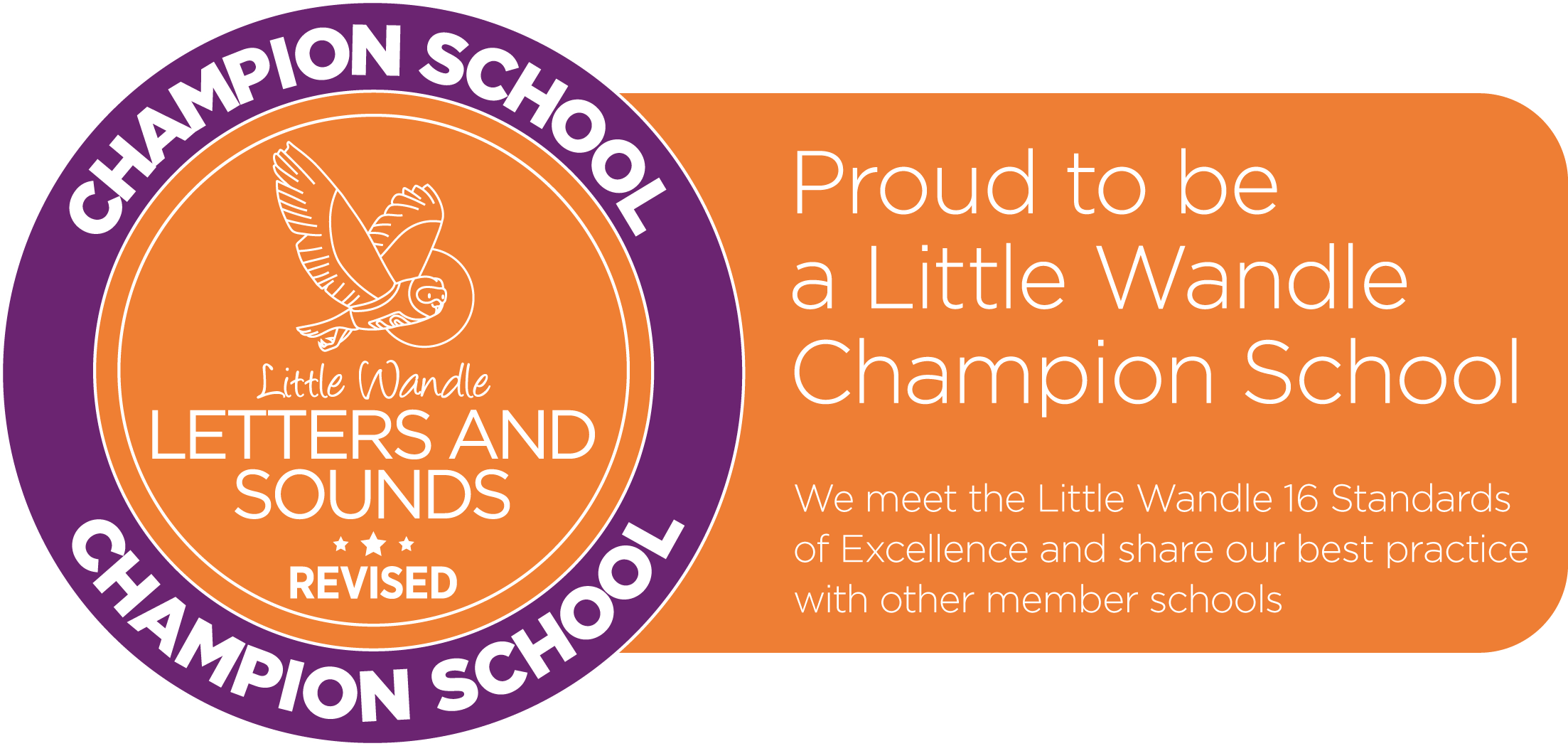 Little Wandle Champion Schools is an initiative developing a network of schools across the country to model exemplary practice, and provide information and support for Little Wandle members. Willow Dene have become a Little Wandle Champion School! This means we have met 16 Standards of Excellence in the teaching of early reading and phonics.
Being a Champion School involves sharing the work we are doing in the teaching of early reading and phonics to children with SEND and having other schools come to see Little Wandle in action at Willow Dene. We are very proud to be part of this fantastic network of Champion Schools across the country, and to be the first special Champion School.
We love the way that Little Wandle fits with our established approach to teaching early reading and phonics to children working from the earliest developmental levels to text-literate decoders. The clear structured and sequenced approach, which Little Wandle provides in planning and assessing, allows us to target well-matched teaching to individuals and groups to support their progress. The pedagogy of the programme is very well-suited to our learners.
There is so much that works about the Little Wandle approach to teaching reading, but we have also had many unanticipated gains from using the Little Wandle programme. These include:
Children becoming more confident to vocalise and explore voice sounds
Children who are non-verbal communicators and high-tech AAC users starting to say phonemes and even whole words, as they learn individual sounds and understand how these are blended to produce words
Children developing their vocabulary, background knowledge, attention, through the application of phonics and reading practice sessions
A structured focus on comprehension skills for children who are proficient decoders, but need to develop their reading-for-meaning skills, which in turn develops other aspects of reading fluency, such as prosody, vocabulary knowledge and verbal reasoning
Staff passion and aspirations for the use of high-quality texts to support early reading for all children and enthusiasm for the Little Wandle programme to teach children to decode as they see the possibilities and successes it supports
As well as, of course, many children learning to apply their phonic knowledge to start to read words and books for the first time
We love working with Little Wandle because of their commitment to getting the programme right for all children and their specific consideration of the needs of children with SEND, their ongoing development of the programme to add content and features, and the way they support, listen to, and work with their community of users.
We were very excited to support the filming of 'How to…' videos for the Little Wandle SEND Programme to exemplify aspects of the Graduated approach and are looking forward to continuing to contribute to the dialogue about teaching early reading and phonics as part of the Little Wandle Champion School network.
Ofsted Report, November 2022
The curriculum supports all pupils to develop literacy skills. Some pupils can engage with phonics and text. Other pupils enjoy and experience a wide range of stories and poems through sensory approaches. Leaders focus on reading.
Teachers use high-quality texts as starting points for learning. Pupils demonstrate their enjoyment through high levels of participation and interest.
Challenge Partners QA Review, May 2022
Leaders know what they want for children at Willow Dene. This directly relates to the coherent vision statement 'seeing possibilities, realising dreams'. Leaders have built their provision on sound theory – both for generic teaching and learning and for the education of children with complex needs. An example to illustrate this is early reading, where generic principles underpin the tailored approach for each child.
Early reading, most notably phonics, is taught very well. Staff recognise that phonics is a means to an end. Hence, strong links exist between phonics and how children can develop a love of reading, being able to comprehend and infer.
Parent, Nov 2022
I was so shocked by how well C is doing in reading from the videos. So obvs we celebrated by going for ice creams and face timing everyone so we could tell them!